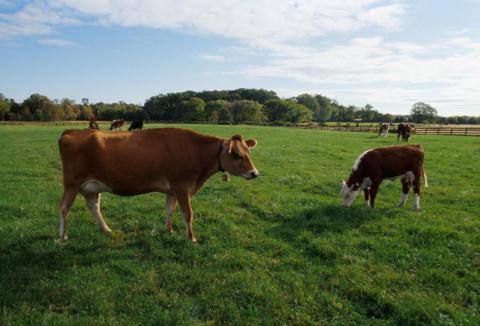 Drive back in time to a working farm in Herndon, Virginia. Take a driving tour of Frying Pan Farm Park on Saturday, June 27, 2020 between 6 p.m. and 8 p.m. Tickets are $25 per car and must be purchased online.
The Twilight Drive starts from the farm entrance at 2709 West Ox Road, and an interpretive recording leads drivers on a winding tour past historic buildings, live farm animals, and the park's equestrian center. Visitors will learn fascinating facts about life on a working farm 100 years ago.
"This is a fun way to get out of the house without having to leave the comfort and safety of your own car," said Frying Pan Farm Park Manager Yvonne Johnson.
There is a limit of 25 cars per time slot. If booking multiple cars for a group, be sure all vehicles are booked for the same start time.
Frying Pan Farm Park is located at 2709 West Ox Road in Herndon, Virginia For more information, call 703-437-9101 or visit Frying Pan Farm Park's website.