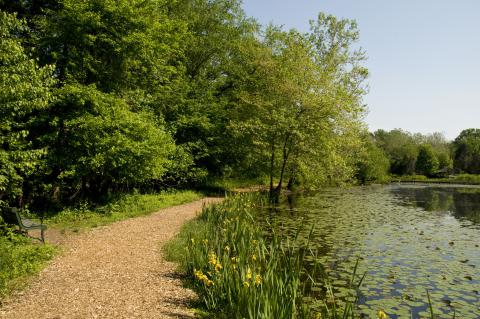 Outdoor programs are back at Ellanor C. Lawrence Park! What could be safer or more fun than a grand adventure for just you and your family?
Get your family into the great outdoors with a personalized naturalist or historian-led program. You can choose your favorite exploration topic such as stream life, pond life, historic ice cream, and many others! Once you register, we will reach out to you and plan your specific family program. These programs cost $40 per family and you can register online for one of the scheduled dates and times.
Join the one-hour family outdoor exploration programs on:
Monday, July 13, 2020 at 6:30 p.m.
Saturday, July 25, 2020 at 4 p.m.
Wednesday, Aug. 5, 2020 at 6 p.m.
Saturday, Aug. 22, 2020 at 4 p.m.
Other dates for family adventures can be developed to match your schedule. Ellanor C. Lawrence Park is located at 5040 Walney Road in Chantilly, Virginia. For more information, visit Ellanor C. Lawrence Park or call the park at 703-631-0013.