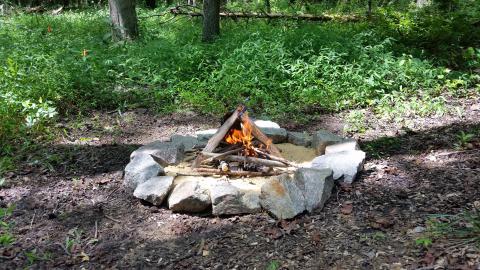 Discover how culture and nature were intertwined in life as a Powhatan through a virtual summer camp with the folks at Huntley Meadows Park.
Learn shelter-building skills and tool-making, watch a fire-making demonstration with safety tips, and develop local wildlife knowledge and observation skills. This camp will offer interactive activities, games, live-animal encounters, crafts, virtual outdoor park tours and daily challenges.
The "Native American Virtual Camp" is designed for participants ages 7 to 12. It runs from 10 a.m. to noon, Monday to Wednesday, for two weeks this summer. The dates are July 20-22 and Aug. 17-19, 2020. The cost is $55 per person.
Camp kits are required for each child. Each additional camp kit per child is $10. Camp kit pickup will be at the Huntley Meadows Park Visitor Center in Alexandria one week before camp begins.
Huntley Meadows Park is located at 3701 Lockheed Blvd., Alexandria, Virginia. For more information, call 703-768-2525 or visit Huntley Meadows Park.