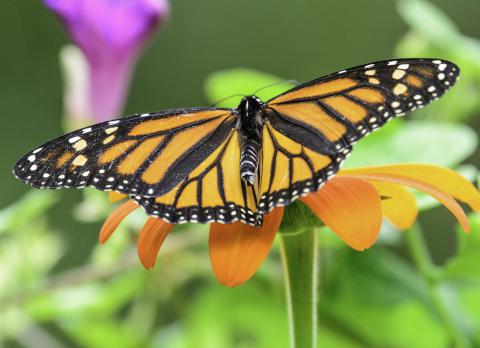 Learn about the lives of the monarch butterflies that visit Fairfax County each year on their long aerial treks.
Why do monarchs migrate? Where do they go? Search for eggs, caterpillars, chrysalises and adults in the Monarch Waystation Garden at Ellanor C. Lawrence Park. Leave with seeds and the directions to start your own garden. This program is designed for participants age 6 to adult.
"The Mystery of Monarch Butterflies" program is being offered on Wednesday, July 22 and again on Sunday, Aug. 16, 2020, from 2 to 3:30 pm. The cost is $8 per person.
Ellanor C. Lawrence Park is located at 5040 Walney Road, Chantilly, Virginia. For more information, call 703-631-0013 or visit Ellanor C. Lawrence Park.