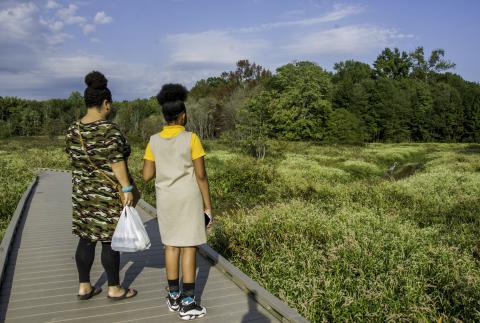 Delve into Huntley Meadows Park's history and prehistoric past as you examine the lives of the Tauxenent and other First Americans in this region. Search for the natural resources they would have used and make a small clay pot to take home using the same techniques the Tauxenent used.
"The Taux: Living with the Land" program is designed for adults and runs from 10 to 11:30 a.m. two days this summer – Wednesday, July 29, 2020 and Monday, Aug. 31, 2020. The cost is $12 per person.
Huntley Meadows Park is located at 3701 Lockheed Blvd., Alexandria, Virginia. For more information, call 703-768-2525 or visit Huntley Meadows Park.