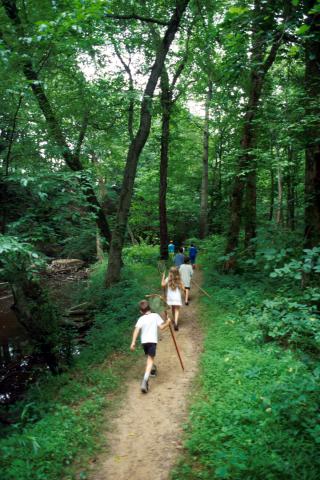 There's a lot going on under the surface at Burke Lake. Come to the park for "Life in the Lake" and see some of the small critters that make the lake their home.
Walk the shores of Burke Lake to catch a glimpse of the wildlife, and then grab a dip net and see what's wiggling. Tadpoles, minnows and dragonfly nymphs all live here, so see what you can catch. Be sure to dress for the weather, and wear shoes that can get wet.
The program at Burke Lake Park is designed for family members age 5 to adult. It runs from 10 to 11 a.m. on Monday, Aug. 3, 2020, and the cost is $10 per person.
Burke Lake Park is located at 7315 Ox Road, Fairfax Station, Virginia. For more information, call 703-323-6600 or visit Burke Lake Park.