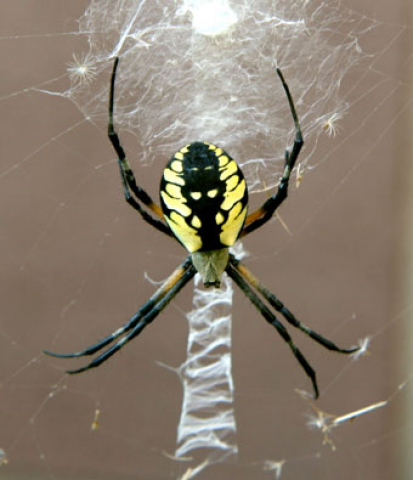 Head into the woods on a twilight adventure at Hidden Pond Nature Center that will let you see spiders that are active by day, as well as those coming out for the evening.
On the "Insects and Spiders" hike, a naturalist will take you through forest and field to search for some of the park's creepy crawly residents. Get a closer look using containers, insect nets and ID guides. The program is designed for participants age 7 to adult and runs from 6:30 to 8 p.m. on Monday, Aug. 10, 2020. The cost is $9 per person.
Individual supplies (cleaned for personal use) will be returned for cleaning at the end of the program. Six-foot distancing and face masks will be required for safety. Sorry, but the bathrooms will not be open. This program will be canceled in the event of heavy rain or thunderstorms.
Hidden Pond Nature Center is located at 8511 Greeley Blvd., Springfield, Virginia. For more information, call 703-451-9588 or visit Hidden Pond Nature Center.