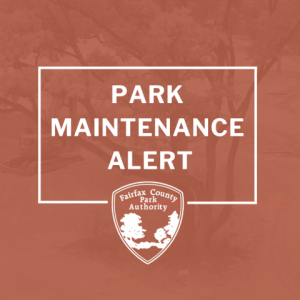 The Fairfax County Park Authority will soon begin the Mason District Park Basketball Court Repair project. Work will start next month and continue for approximately four weeks.
Project contractors, American Tennis, will be mobilizing on site, and work is anticipated to start around Aug. 10, 2020. The courts will be closed during construction. The renovation work will include capping the center drain, milling the asphalt surface, the addition of a stone base followed by a new asphalt layer to bring the courts level with the surrounding surfaces, new Bison goals, resurfacing, color coating, and lining.
We anticipate project completion by Sept. 14, weather permitting. American Tennis will utilize the grassy area behind the shop building for staging. It is not uncommon to see the closed courts sitting dormant at times. This could be due to wet court conditions or to allow for curing time for applied resurfacing and color coating.
For more information contact Karen Kressin at 571-789-6697 or via email at Karen.kressin@fairfaxcounty.gov.