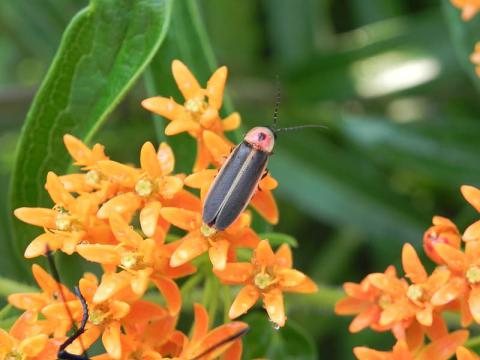 The meadow at Ellanor C. Lawrence Park is a-buzz with bug life. Come on a "Meadow Bug Hunt" on Sunday, Aug. 9, 2020, and capture and release amazing insects and other arthropods.
During the program, you will learn the secret of this special meadow habitat. Insect jars and nets will be provided to offer close-up looks at the meadow's tiny inhabitants. The program runs from 6 to 7 p.m., and the cost is $7 per person. This hunt is designed for participants ages 4 to adult. Children must be accompanied by a registered adult.
Wear long pants and closed shoes. Insect repellent is optional. Bring a field guide if you have one.
Ellanor C. Lawrence Park is located at 5040 Walney Road, Chantilly, Virginia. For more information, call 703-631-0013 or visit Ellanor C. Lawrence Park.