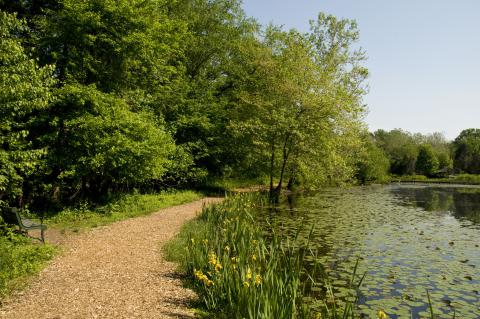 Feeling anxious about outdoor group activities these days? Relax with a personalized program for just your family at a Fairfax County park.
Ellanor C. Lawrence Park is offering a "Family Outdoor Exploration" led by a naturalist or historian that can be personalized to your interests. Choose to delve into topics such as stream life, pond life, historic ice cream and more. Once you register, park staff will reach out to you to plan your individual family exploration. The cost is $40 per family. All ages are welcome.
The program is being offered:
Wednesday, Aug. 26 from 4 to 5 p.m.
Saturday, Sept. 12 from 4 to 5 p.m.
Sunday, Oct. 18 from 2 to 3 p.m.
Ellanor C. Lawrence Park is located at 5040 Walney Road, Chantilly, Virginia. For more information, call 703-631-0013 or visit Ellanor C. Lawrence Park.