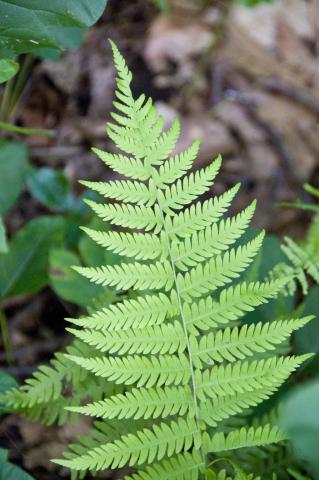 Huntley Meadows Park offers the perfect backdrop for two different nature drawing courses this August.
On Saturday, Aug. 22, 2020, the park is hosting a "Nature Drawing Leaves" class for adults. Leaves come in many shapes, sizes and colors and are important parts of plants that allow them to thrive. In this class, learn how drawing leaves can be a fun way to improve your observational skills. Join naturalists who will help you develop your drawing skills by practicing with various leaf shapes. The program runs from 10 to 11 a.m., and the cost is $10 per person.
On Wednesday, Aug. 26, 2020, the park hosts a "Nature Drawing Ancient Plants" class for adults. Huntley Meadows' forests are home to some plants whose ancestors have been with us since dinosaur times. Join local artist and naturalist Margaret Wohler to learn about and sketch ferns and moss, while keeping a complimentary field guide sketch book. All drawing materials are included, courtesy of the RunningBrooke Fund. The program runs from 10 to 11 a.m., and the cost is $10 per person.
For both programs, 6-foot distancing is required. Face masks are recommended. Indoor restrooms are not available. A portable restroom may be available.
Huntley Meadows Park is located at 3701 Lockheed Blvd., Alexandria, Virginia. For more information, call 703-768-2525 or visit Huntley Meadows Park.