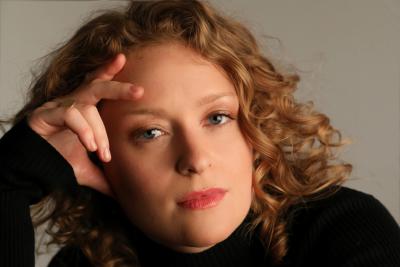 The Fairfax County Park Authority's virtual summer concert series roll on this week with a diverse lineup of performers. The concerts are broadcast live via Facebook each Thursday through Sunday evening at 7:30 p.m. Arts in the Parks shows for children livestream on Saturday mornings at 10 a.m. This week's features include:
Thursday, Aug. 13 - John McCutcheon, with five Grammy nominations, is one of the country's most respected and beloved folk singers. Master of a dozen traditional instruments, including the rare and beautiful hammer dulcimer, his songwriting has been hailed by critics and singers around the world.
Friday, Aug. 14 - Alice Howe with Freebo brings her pure, distilled sound reflecting a musical sensibility rooted in '60s folk and '70s Southern California songwriting.
Saturday morning, Aug. 15 - Blue Sky Puppet Theater (Children's Show) will captivate your children, featuring Rufus, a shy little dog that has been lost from his owner.
Saturday evening, Aug. 15 - Carbe and Durand, co-founders of Fairfax Latin favorite Incendio, broadcast an intimate duo show on Facebook Live from their house in Los Angeles, playing both Incendio songs and duo compositions.
Sunday, Aug. 16 - Barnaby Bright, featuring classically-trained Nathan and Becky Bliss, has one of Amazon's Top 100 albums of the year. It's smart pop with an authentic Americana stamp.
These concerts will only be available as Facebook livestreamed events. Find more information on these performances on the Summer Entertainment Series website.
Each year, the Fairfax County Park Authority, Fairfax County Board of Supervisors and Fairfax County Park Foundation offer free concerts, movies and children's performances that are usually held in Fairfax County parks. They have moved online this summer because of COVID-19. The shows are made possible through private donations, which pay performers' fees.
You do not need a Facebook account to view the concerts. The complete concert schedule, with links to join the concert live and information about the performers, is available on the Park Authority's Summer Entertainment web site.
For more information, contact the Park Authority at 703-324-8700, or send an email to parkmail@fairfaxcounty.gov.