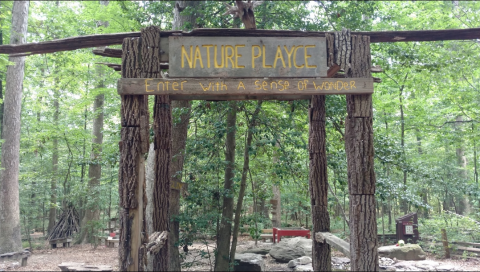 Who has been by your side through all these years? Who is always ready for a hug? Your teddy bear or a similarly fuzzy plush friend. Honor your furry friend on its national day and learn how teddy bears came into popular culture. Have your bear or buddy join you on an outdoor teddy bear picnic in Nature Playce and make a bear craft. Bring your own picnic blanket!
Naturalists share teddy bear lore and poems with children ages 3 to 9 years old on Wednesday, Sept. 9, 2020 from 4 to 5 p.m. The session fee is $7 per child.
Due to limited class size, only one adult may attend per registered child. Six-foot distancing and masks are required for all participants. The program will be canceled in the event of inclement weather.
Register to celebrate National Teddy Bear Day
Hidden Oaks Nature Center is located at 7701 Royce St., Annandale. Virginia. For more information, call 703-941-1065, or visit Hidden Oaks Nature Center.