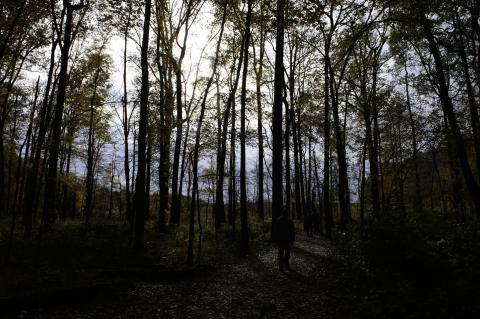 As summer draws to a close, welcome fall by spending some time outdoors at Huntley Meadows Park.
Huntley hosts an "Autumn Equinox Evening Hike" on Tuesday, Sept. 22, 2020. Celebrate the first night of fall with a pleasant evening tour of the park at sunset. Learn about common wildlife in the marsh and where to find these critters. This program for adults runs from 6:30 to 8 p.m. The cost is $8 per person. Meet at the outdoor classroom.
Register for Autumn Equinox Evening Hike
Masks or face coverings are required for outdoor programs at Park Authority facilities when physical distancing cannot be maintained. Exceptions will be made for health reasons or for activities such as eating or exercising.
Huntley Meadows Park is located at 3701 Lockheed Blvd., Alexandria, Virginia. For more information, call 703-768-2525, or visit Huntley Meadows Park.