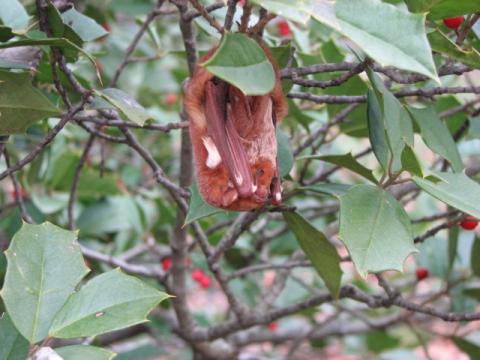 Bats may have a scary reputation, but they make our evenings more pleasant by gobbling up lots of bugs, such as mosquitoes, that like to bother humans.
Come to Lake Accotink Park on Friday, Sept. 18, 2020, and walk the meadows and forest edges to see bats feeding on insects. Use a bat detector to hear echolocation. Learn about our native bats and their habits.
The "Bats Class" program runs from 7 to 8 p.m. and is designed for participants age 7 to adult. The cost is $10 per person. Children must be accompanied by a registered adult.
Lake Accotink Park is located at 7500 Accotink Park Road, Springfield, Virginia. For more information, call 703-569-3464 or visit Lake Accotink Park.