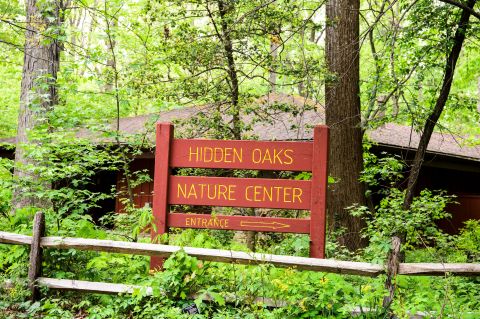 Visit Hidden Oaks Nature Center's pond and peek inside the Little Acorner area to enjoy a new nature scene every week. Whether funny or educational, each week will reveal a new natural fact in a whole new way. Questions for naturalists may be left in the box or on the outdoor window sill. Naturalists will post the answer within two days and can email the answer, as well.
The idea for "Ask a Naturalist" came from child who left a fossil to be identified on the ledge. Visitors missing seeing the turtles have been peering in through the windows to see them swimming lazily around. The mystery window will add to that enjoyment.
The window is located across from Nature Playce at Hidden Oaks Nature Center at 7701 Royce St., Annandale, Virginia. For more information, call 703-941-1065 or email visitor services manager Suzanne Holland at Suzanne.holland@fairfaxcounty.gov. Or visit Hidden Oaks Nature Center.