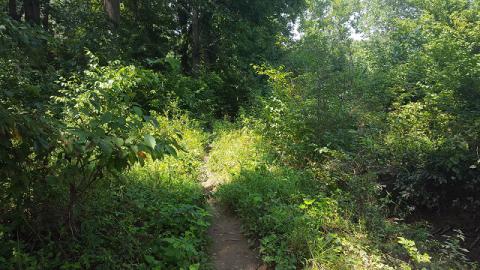 See a side of Riverbend Park most humans don't get to experience. Enjoy the park after dark with the "Nature at Night" program on Friday, Sept. 25, 2020.
Discover what happens in nature in the forest, on the river, in the pond and at the meadow once people go home for the day. Enjoy a nighttime hike, get a sneak peek at nocturnal critters, make an awesome craft, and learn how animals of the night wake up when we go to sleep.
The program at Riverbend Park is designed for participants age 5 to adult. It runs from 7 to 8:30 p.m., and the cost is $8 per person.
Masks or face coverings are required for outdoor programs at Park Authority facilities when physical distancing cannot be maintained. Exceptions will be made for health reasons or for activities such as eating or exercising.
Riverbend Park is located at 8700 Potomac Hills St., Great Falls, Virginia. For more information, call 703-759-9018 or visit Riverbend Park.