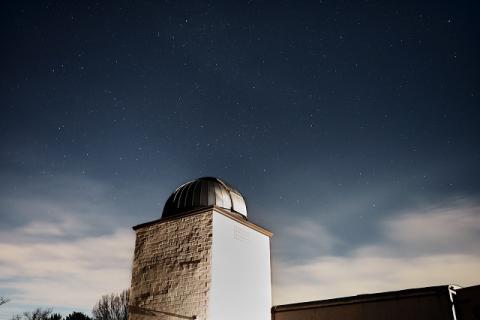 Astrophysicist Neil deGrasse Tyson has said, "The universe is under no obligation to make sense to you." But if you want to try to make sense of it, start with a Park Authority webinar.
Join the "Introduction to Astronomy Webinar" on Tuesday, Sept. 22, 2020, to start your search for understanding. This course will provide a general introduction to some fundamentals of astronomy and the universe. It is designed for participants age 8 to adult. Discuss basic types of astronomical objects from small to the large, the motions of the planets and stars, and interesting phenomena in the night sky. The virtual program will be hosted in an online Zoom meeting by staff and volunteers of the Analemma Society.
The astronomy webinar runs from 7:30 to 8:30 p.m. The cost is $6 per person.
Register for the Introduction to Astronomy Webinar
For more information, call Riverbend Park at 703-759-9018.