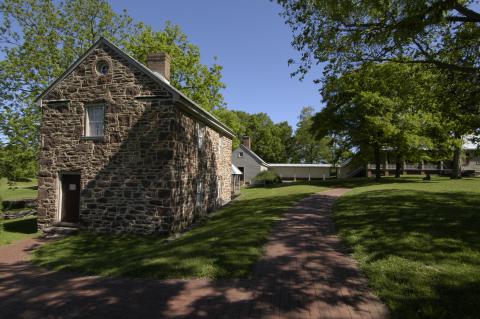 Field trips aren't just for kids anymore. Take the whole family on a field trip this fall to supplement screen time with in-person learning experiences.
As part of the Park Authority's new "Field Trips for All" experiences, Sully Historic Site is offering an educational program on "Life in Historic Virginia." Discover what life was like for people in Virginia centuries ago. Explore how textiles were created or what school was like for kids in 1794. Use tools of the era and make a take-home item.
This program is geared toward Virginia Standards of Learning for first-graders. The programs are 45 minutes long and are being offered several times each Monday through Nov. 16, 2020. These sessions are restricted to a single family or learning pod of up to nine people. The cost is $40 per family or $20 per couple. Reservations are required. An adult must attend with the registered child.
Register for Life in Historic Virginia
Individuals age 2 and older are required to wear a mask or face covering when indoors at Park Authority facilities. Masks or face coverings are required for outdoor programs when physical distancing cannot be maintained. Exceptions will be made for health reasons or for activities, such as eating or exercising.
Sully Historic Site is located at 3650 Historic Sully Way, Chantilly, Virginia. For more information, call 703-437-1794, or visit Sully Historic Site.