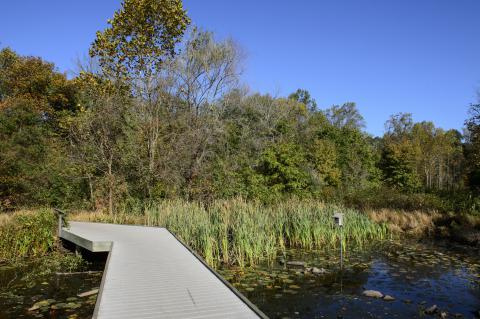 They heard the call. Now you can hear how women have helped to preserve and protect parks, open spaces and the natural world.
During the "Wild Women" program at Ellanor C. Lawrence Park, hike with a naturalist to see how women of the past shaped the field of ecology, land management and preservation. This program is designed for participants age 12 to adult and runs on Monday, Oct. 5, 2020, from 1 to 2:30 p.m. The cost is $8 per person.
Individuals age 2 and older are required to wear a mask or face covering when indoors at Park Authority facilities. Masks or face coverings are required for outdoor programs when physical distancing cannot be maintained. Exceptions will be made for health reasons or for activities such as eating or exercising.
Ellanor C. Lawrence Park is located at 5040 Walney Road, Chantilly, Virginia. For more information, call 703-631-0013 or visit Ellanor C. Lawrence Park.