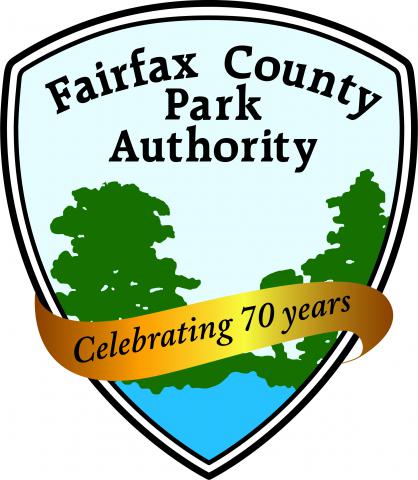 Get up with the sun and don't miss a minute of Fairfax County Park Authority's 70th Anniversary. The Park Authority was founded on Dec. 6, 1950, and on Sunday, Dec. 6, 2020, we will offer a series of virtual fitness programs to celebrate seven decades of parks and recreation in the county.
The "fitness" scene over the past 70 years has evolved quite a bit, with trends coming and going. What has remained constant is the Park Authority's commitment to provide the highest quality facilities and services to meet our customers' fitness needs.
Multiple expansions and renovations over the decades have enabled the Park Authority to add cutting-edge fitness equipment in updated and enhanced facilities. Additional classrooms and specialty studio additions provide us opportunities to offer a wide variety of group exercise formats for our community. Last year, the Park Authority offered 490 classes a week for members, with 215,422 visits recorded. In addition, last year, 910 12-week specialty classes were offered, with 8,342 registrations.
Knowing that physical activity and wellness are important for quality of life, we are motivated to continue to deliver the best in fitness for the health our community.
At 7 a.m., join a Zoom link for 90 minutes of "Sun Salutations with the Sunrise." During class, complete 70 sun salutations of varying difficulties. The program will be hosted by Hannah Hutton from Oak Marr RECenter's back patio to capture the sunrise. Sign up for this session at https://bit.ly/35mWKYH.
At 8:30 a.m., log into the 55-minute "Cardio Party through the Decades." Pull on your legwarmers, leotards or disco clothes, and style that big hair. Liz Ittner will be your Zoom host, as instructor Kristen Pierce incorporates the "70" theme into your workout. Register at https://bit.ly/2ZjibGf.
At 10 a.m., it's all about strength in the "Strong for 70" exercise class. Focus on building muscle as you complete 70 reps of each exercise. Liz Ittner will again play host, as instructor Laurie Strickland leads you through these fitness challenges from Spring Hill RECenter. Sign up at https://bit.ly/3k24LXo.
It's a day of celebration, so get ready for special surprises, such as trivia, polls and prize giveaways.
For more information, contact 703-222-4664.