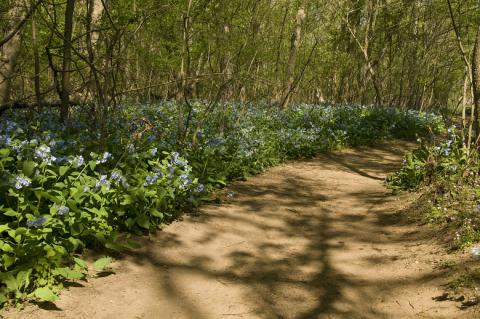 Join a naturalist at Riverbend Park to learn about some of the park's native plants and discover why they are so important.
During the "Grow Your Own Native Plant" program, see how you can help our native ecosystems stay healthy and strong. Plant a native plant of your own to take home and grow, so you can educate your friends and family, too.
This program is designed for participants age 4 to adult. It runs from 3:30 to 5 p.m. on Saturday, Oct. 3, 2020. The cost is $10 per person.
Register for Grow Your Own Native Plant
Individuals age 2 and older are required to wear a mask or face covering when indoors at Park Authority facilities. Masks or face coverings are required for outdoor programs when physical distancing cannot be maintained. Exceptions will be made for health reasons or for activities, such as eating or exercising.
Riverbend Park is located at 8700 Potomac Hills St., Great Falls, Virginia. For more information, call 703-759-9018, or visit Riverbend Park.