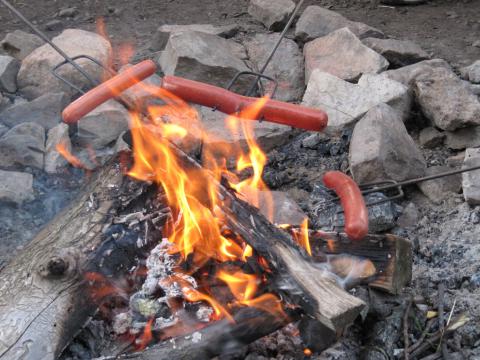 Come to Lake Accotink Park for an evening campfire the whole family can enjoy.
During the "Campfire Fridays" programs, explore the wonders of our natural world through nature walks, interactive activities and animal presentations. Learn about nature and our place in it. And of course, what's a campfire without s'mores? Enjoy a gooey treat, too.
The campfire programs will be held Sept. 25, Oct. 23 and Oct. 30, 2020. Topics vary by date. These events run from 6:30 to 8 p.m., and the cost is $12 per person. Children must be accompanied by a registered adult.
Individuals age 2 and older are required to wear a mask or face covering when indoors at Park Authority facilities. Masks or face coverings are required for outdoor programs when physical distancing cannot be maintained. Exceptions will be made for health reasons or for activities such as eating or exercising.
Lake Accotink Park is located at 7500 Accotink Park Road, Springfield, Virginia. For more information, call 703-569-3464 or visit Lake Accotink Park.