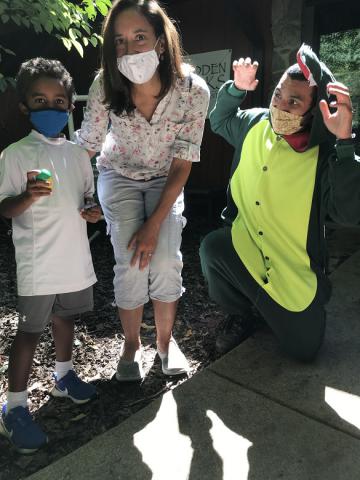 If you've got a child who loves dinosaurs, then plan a visit to "DinoFest in Nature Playce" on Saturday, Sept. 26, 2020.
Come to Hidden Oaks Nature Center to explore the ancient world of dinosaurs in Dinoland. Compare your height and length to that of dinosaurs. Search for hidden dinosaurs and tracks. Make a fossil impression to take home.
The program runs from 9 to 10 a.m. and is designed for children age 3 to 9. The cost is $9 per child. Children must be accompanied by an adult. This event will be canceled if it rains.
Register for DinoFest in Nature Playce
Masks or face coverings are required for outdoor programs at Park Authority facilities when physical distancing cannot be maintained. Exceptions will be made for health reasons or for activities, such as eating or exercising.
Hidden Oaks Nature Center is located at 7701 Royce St., Annandale, Virginia. For more information, call 703-941-1065; or visit Hidden Oaks Nature Center.