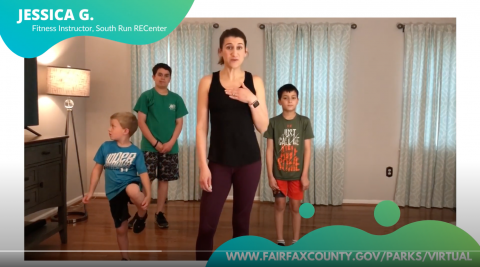 Kids and parents, too, need a break from their screens once in a while. Zoom away from the computer and find suggestions for some family fun at the Park Authority's Virtual Exploration Center.
Get your kids up and moving with a unique exercise routine that incorporates an element of chance. Check out the "Roll the Dice Workout" brought to you by a fitness instructor at South Run RECenter.
Fall is a great time to get outdoors and sneak in a little education while you're at it. Try the "Scavenger Hunt Bingo" game on your next walk; and search for letters, colors, numbers and shapes.
Not sure what those plants and animals are that you've been seeing in your yard or local park? Download the "Field Guide to Fairfax County's Plants and Wildlife" and head outdoors to see what you can find.
Check back regularly for updates to the Virtual Exploration Center to stay physically and mentally fit while access to park facilities is limited due to the COVID-19 pandemic.
For more information, contact the Public Information Office at 703-324-8662, or send an email to parkmail@fairfaxcounty.gov.