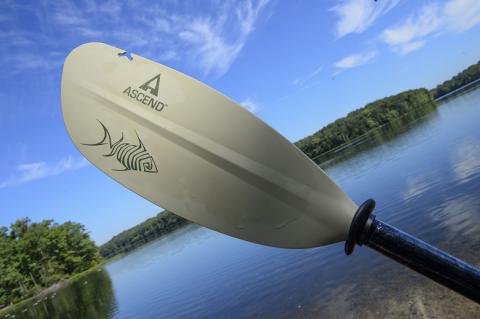 Do some birding from the water with an early morning kayak adventure at Lake Accotink or Burke Lake Park.
With a naturalist as your guide, paddle across the water on a single-person kayak and try to spot some of the dozens of bird species that call these lakes home. Get a different perspective on their unique habitats from the water and see how you can use kayaks for a closer look into the world of birds. You can go birding by kayak four Fridays in October. The program runs on Oct. 9 and Oct. 23, 2020, from 7 to 9 a.m. at Lake Accotink Park. It runs Oct. 16 and Oct. 30, 2020 from 7:30 to 9:30 a.m. at Burke Lake Park.
The "Birding by Kayak-Single" adventure is designed for participants age 13 to adult. The cost is $42 per person.
Individuals age 2 and older are required to wear a mask or face covering when indoors at Park Authority facilities. Masks or face coverings are required for outdoor programs when physical distancing cannot be maintained. Exceptions will be made for health reasons or for activities, such as eating or exercising.
Lake Accotink Park is located at 7500 Accotink Park Road, Springfield, Virginia. For more information, call 703-569-3464, or visit Lake Accotink Park.
Burke Lake Park is located at 7315 Ox Road, Fairfax Station, Virginia. For more information, call 703-323-6600, or visit Burke Lake Park.