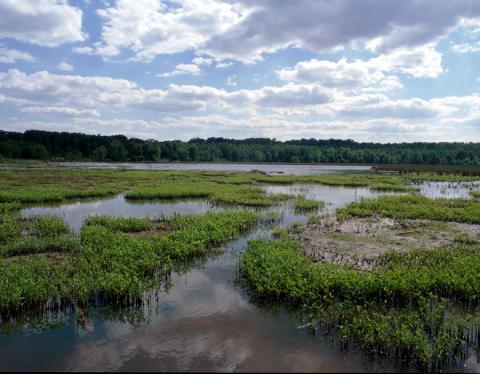 Bring Virginia history to life for your fourth-grade student with the "Taux Trek at Huntley."
Discover how forest and wetland provided food, clothing, shelter, and transportation for the Tauxenent and Powhatan peoples. During this program on Saturday, Oct. 10, 2020, participants will grind corn, play a game, and examine artifacts from 10:30 a.m. to noon. The cost is $8 per person.
Register for Taux Trek at Huntley
The Taux Trek is just one of the Fairfax County Park Authority's new "Field Trips for All" programs that give parents a unique opportunity to supplement their child's education with real experiences and application of the concepts required in the Virginia standards of learning. Search "American Indians in Virginia History" at Parktakes online and discover more history programs geared toward students in first and sixth grade.
Registration is limited in all of these programs to allow for social distancing. All attendees, parents and students, must register to control group size.
Register for American Indians in Virginia History
Individuals age 2 and older are required to wear a mask or face covering when indoors at Park Authority facilities. Masks or face coverings are required for outdoor programs when physical distancing cannot be maintained. Exceptions will be made for health reasons or for activities such as eating or exercising.
Huntley Meadows Park is located at 3701 Lockheed Blvd., Alexandria, Virginia. For more information, call 703-768-2525; or visit Huntley Meadows Park.