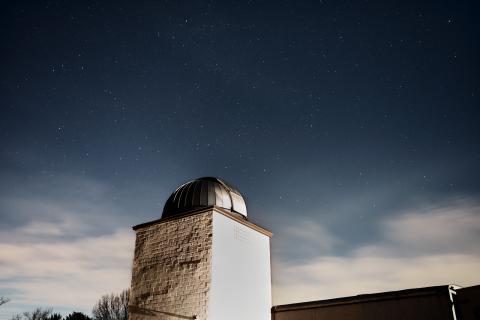 Now that the days are getting shorter and the nights are getting longer, it's a great time to learn some astronomy basics to better enjoy those extra hours of dark skies.
Log into the "Introduction to Astronomy Webinar" on Thursday, Oct. 29, 2020, to learn some fundamentals of astronomy and the universe around us. The webinar will cover basic types of astronomical objects from small to large, the motions of the planets and stars, and interesting phenomena in the night sky.
This virtual program will be hosted in an online Zoom meeting by staff and volunteers of the Analemma Society. The program runs from 7:30 to 8:30 p.m. and is designed for participants age 8 to adult. The cost is $6 per person.
Register for Introduction to Astronomy Webinar
For more information, call Riverbend Park at 703-759-9018.