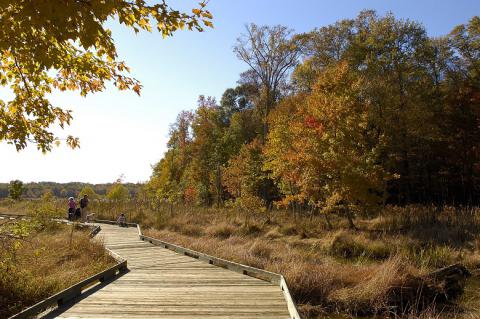 What better way to learn about "Nature Drawing" than on the nature trails at Huntley Meadows Park?
Join local naturalist and artist Margaret Wohler on woodland and wetland trails to learn about and draw the plants and animals that live at Huntley Meadows. This series of classes will focus on basic drawing skills, color theory, perspective, shading, gesture, contour and realistic rendering. The emphasis is on experience over product. All supplies are included.
This program for adults begins on Monday, Oct. 19, 2020, and runs for five weeks. Classes meet from 4 to 5:30 p.m. The cost is $82 per person. Please dress comfortably for spending time outdoors.
Huntley Meadows Park is located at 3701 Lockheed Blvd., Alexandria, Virginia. For more information, call 703-768-2525, or visit Huntley Meadows Park.