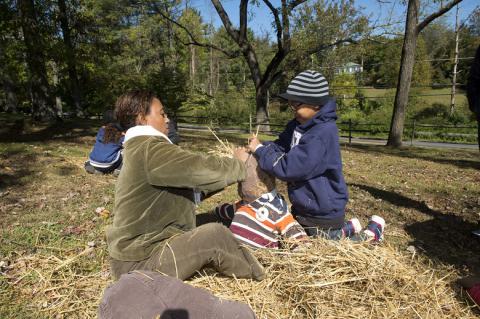 Make a new friend – literally – during the "Making a Scarecrow" program at Sully Historic Site on Saturday, Oct. 24, 2020.
Family members of all ages are invited to celebrate the season by creating a scarecrow to use for a fall decoration. Just bring some old clothing to stuff with hay, and afterward, pose with your new friend and take a picture in front of our 1794 Federal style home.
Family or pod groups of up to six people will have their own area outside for creating their friend. There will be six family groups per 45-minute session. Slots are still available; make your reservation at least two days before the event. The cost is $20 per family. The rain date is Oct. 25, 2020.
Register for Making a Scarecrow
Sully Historic Site is located at 3650 Historic Sully Way, Chantilly, Virginia. For more information, call 703-437-1794, or visit Sully Historic Site.