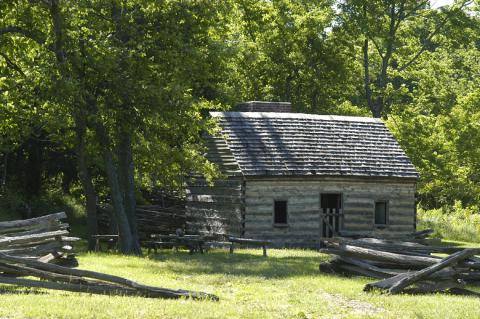 Sully Historic Site is open for private tours! Each tour session will be reserved exclusively for one household, family group, pod, etc. These private tours will allow our visitors, staff and volunteers to have a safe experience, minimizing social contact to follow current social distancing guidelines. The main house was closed for a portion of 2020 for a structural repair project, supported by park bonds, and it has been completed. This 18th-century house, both inside and out, looks like it has received a face lift!
These at-your-own-pace tours last about 45 minutes and will have an informational handout that visitors can read as they see the first two floors of the 1794 historic house. A docent will be present to answer questions and provide interpretation. The layout of the house has been changed to create "viewing boxes" for each of the rooms, which allow full visibility of the rooms.
Surfaces are thoroughly cleaned between each tour, and hand sanitizer is available.
Visitors will be checked in directly at the historic house. Reservations can be made online. Our check-in procedure will require a quick temperature check and health-screening questions. Please plan to arrive 10 to15 minutes early for check-in.
A tour for up to two visitors is $20, while a tour for a group of three to nine people is $40. Tours on site history are offered Thursdays through Sundays at 11 a.m., 1 p.m. and 3 p.m.
The Forgotten Road Tour of the outbuildings, focusing on the work and lives of 18th-century enslaved African Americans, is offered at 2 p.m. Thursdays through Sundays.
Pricing for a Forgotten Road Tour is the same as pricing for the house tour. The price to attend both tours is $40 for up two visitors and $80 for three to nine people. Reservations are required in advance.
Register for Sully Historic Site Private Family Tour
For those wishing to see the park on their own, the grounds are available to wander. Pick up a self-guided walking tour brochure and enjoy a short hike on Cain's Branch Trail. Grounds are open every day from 9 a.m. until 5 p.m.. The Visitor Center will re-open at a later date. The outbuildings and restrooms are available Thursdays through Sundays.