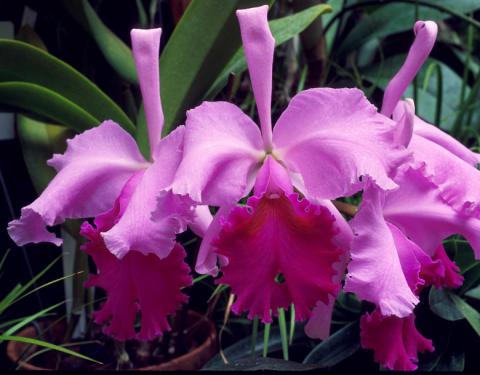 Some subjects just scream to be painted in watercolors, and orchids are one of those subjects. Come to Green Spring Gardens on Saturday, Nov. 7, 2020, and let botanical artist Dawn Flores teach you how to plan and execute an orchid-inspired painting.
At the "Watercolor Workshop: Orchids," get information on orchid anatomy and lessons on color. A variety of watercolor techniques and transfer practices will be presented. If you own an orchid, you are welcome to bring it along to use as your specimen. You also may work from photographs provided by the instructor. This class is designed for participants age 16 to adult and is appropriate for any skill level.
The workshop runs from 9:30 a.m. to 3:30 p.m., and the cost is $94 per person. Because it is a daylong class, don't forget to bring a lunch. Indoor classes are being conducted according to Health Department and Centers for Disease Control and Prevention safety guidelines.
Register for Watercolor Workshop: Orchids
Green Spring Gardens is located at 4603 Green Spring Road, Alexandria, Virginia. For more information, call 703-642-5173, or visit Green Spring Gardens.