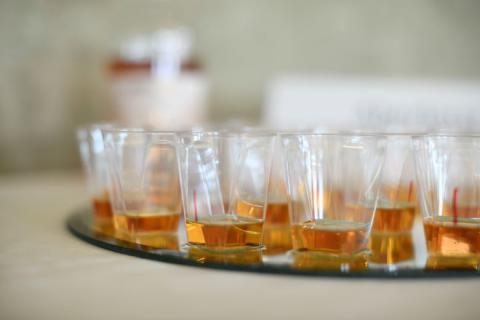 Mark Twain once said, "Too much of anything is bad, but too much good whiskey is barely enough." Treat your tastebuds to some Scotch whisky at two tasting events in the parks in November.
On Saturday, Nov. 14, 2020, Green Spring Gardens hosts a "Scotch Whisky and Cheese Tasting" for adults age 21 and older. Few foods so perfectly complement Scotch whisky as cheese. Both have unique and wide-ranging flavor profiles, so there's a cheesy counterpart for each distinctive pour. Sample delicious pairings of cheese and single malts and learn how to savor the two separately and together. The program runs from 4 to 6 p.m., and the cost is $60 per person.
Register for Scotch Whisky and Cheese Tasting
Green Spring Gardens is located at 4603 Green Spring Road, Alexandria, Virginia. For more information, call 703-642-5173; or visit Green Spring Gardens.
Colvin Run Mill hosts a "Scotch Whisky Tasting" on Saturday, Nov. 21, 2020. Enjoy a sampling of fine Scottish single malts from different whisky-producing regions. Budding connoisseurs will learn about the ancient history of Scotch whisky and the fine art of making and tasting it. Delicious Scottish accompaniments will be served as you assess the unique characteristics of the water of life of the Highlands. This program runs from 3 to 5 p.m. The cost is $45 per person, and participants must be age 21 or older.
Register for Scotch Whisky Tasting
Colvin Run Mill is located at 10017 Colvin Run Road, Great Falls, Virginia. For more information, call 703-759-2771; or visit Colvin Run Mill.