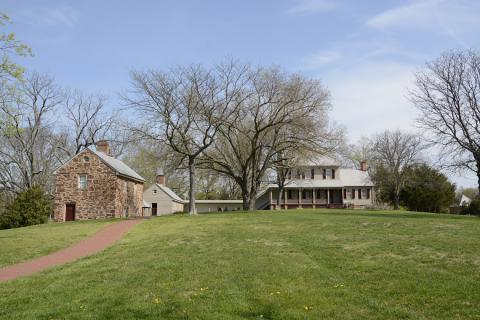 Decorate your home with colorful acorns that you create.
Register for the "Nuts About Felting" program at Sully Historic Site and learn to create acorns using the wet felt technique. No needles are involved in this technique, and you'll take home three or four felted acorns that will never spoil.
This indoor program at Sully is designed for family members of all ages and can accommodate a household group of up to four people in each time slot. The half-hour sessions begin at 10 and 11 a.m. and at 1:30, 2:30 and 3:30 p.m. on two days – Saturday, Nov. 14 and Wednesday, Nov. 18, 2020. The cost is $30 per family. Masks are required.
Register for Nuts About Felting
Sully Historic Site is located at 3650 Historic Sully Way, Chantilly, Virginia. For more information, call 703-437-1794; or visit Sully Historic Site.