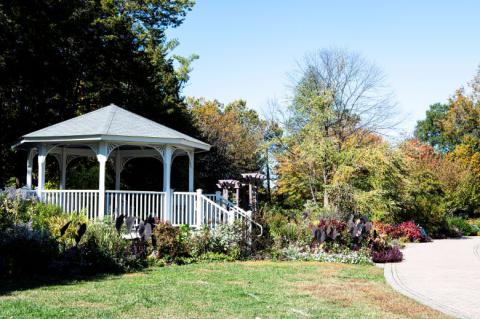 Explore the colors of fall at Green Spring Gardens on a customized, private family tour.
Choose from a variety of themes to focus on your family's interests. Each tour will include a hands-on element and can be designed to include the science topics your students are learning in school. Choose from such topics as Pond Fauna & Flora, Native Virginia Plants & Trees, Watersheds & Geology of Green Spring, Virginia Ecosystems Walk, and the History of Green Spring as a Farm, or select a General Garden Tour.
A "Choose Your Nature Walk" program is scheduled on Saturday, Nov. 7, 2020, from 2 to 3 p.m. If that day and time do not work for you, call Green Spring to schedule an on-demand tour. The cost is $40 per group of up to nine people. All ages are welcome; however, the group must include at least one adult.
Register for Choose your Nature Walk
Green Spring Gardens is located at 4603 Green Spring Road, Alexandria, Virginia. For more information, call 703-642-5173; or visit Green Spring Gardens.