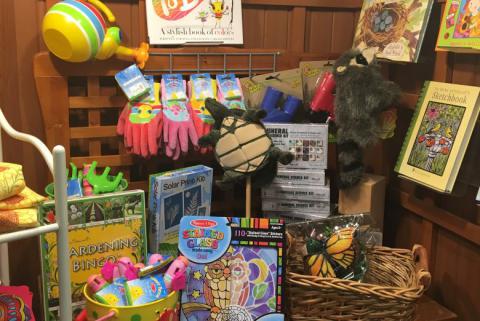 Just in time for the holidays, Green Spring Gardens' gift shop is now open for shopping by appointment only.
Don't fight the holiday crowds. Shop safely for unique gardening items for everyone on your list. The gift shop features garden T-shirts, garden tools, scarves, children's books, note cards and more.
Call Green Spring Gardens at 703-642-5173 to request a 30-minute appointment at the shop located inside the Horticulture Center. Appointments are available between 10 a.m. and 3 p.m., Monday through Saturday, and from 1 to 3 p.m. on Sundays. Appointments are limited to individuals or COVID-19 contact pods.
Shoppers will be required to answer health screening questions, have their temperature checked and wear a face covering/mask while in the building.
Green Spring Gardens is located at 4603 Green Spring Road, Alexandria, Virginia. For more information, call 703-642-5173; or visit Green Spring Gardens.