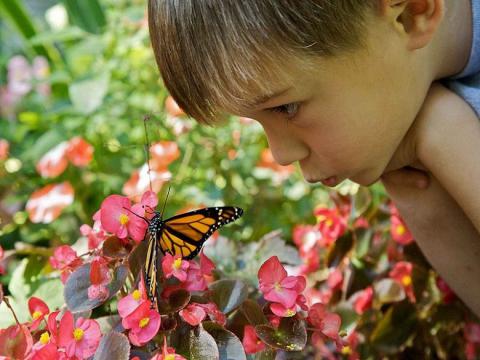 You don't need a school bus to go on a field trip. Load up the family van for a "Field Trip for All" at Green Spring Gardens.
Green Spring is among the Park Authority sites offering family outings to supplement online learning, and it has a nature-themed program coming up on Monday, Nov. 16, 2020.
During the "Fantastic Flora & Fauna" field trip, learn about flowering plants and edible plant parts, and then play a fun game. Examine turtle shells and deer antlers, as you study animal characteristics in the interactive animal station. Explore trees and their seasonal changes on our woodland trail hike, too.
This program from 11 a.m. to noon is geared toward early elementary school children (SOL: Science 1.4, 1.5, 1.7, 1.8), but all family members are welcome to attend. The cost is $8 per person.
Register for Fantastic Flora and Fauna
Green Spring Gardens is located at 4603 Green Spring Road, Alexandria, Virginia. For more information, call 703-642-5173; or visit Green Spring Gardens.