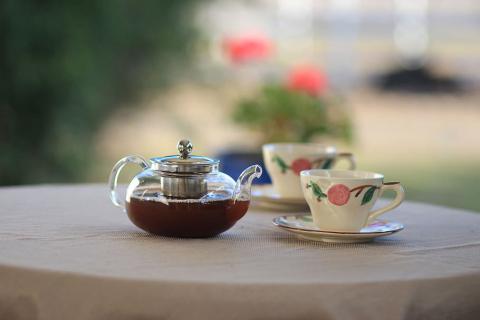 What does a song about hens, geese and maids-a-milking have to do with Christmas?
Discover the surprising stories behind "The Twelve Days of Christmas" during tea at the Historic House at Green Spring Gardens. Hear about the song's mysterious origins and symbolism and enjoy entertaining anecdotes about this Christmas favorite.
This year's "Christmas Candlelight Tea" is being offered on Thursday, Dec. 10; Saturday, Dec. 12; Sunday, Dec. 13; and Saturday, Dec. 19. Call Historic Green Spring at 703-941-7987 to reserve your spot.
The program for adults runs from 4 to 5:30 p.m., and the cost is $48 per person. The fee includes an individually wrapped, holiday-themed tea box and favor. Full tea includes finger sandwiches, pastries, a scone, cream and jam. Please note that due to COVID-19, the program format is subject to change.
Green Spring Gardens is located at 4603 Green Spring Road, Alexandria, Virginia. For more information about programs at Historic Green Spring, call 703-941-7987; or visit Historic Green Spring.