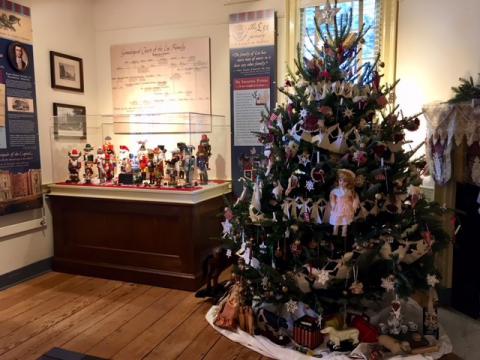 Take a journey to holidays past with a visit to Sully Historic Site. Treat the family to an "Age of Elegance Private Tour" Thursdays through Sundays, Dec 3, 2020 through Jan. 2, 2021.
See Sully's 1794 historic house decorated in traditional fashion for the holidays as you enjoy your own walk-through private tour. Tours are offered Thursdays through Sundays at 11 a.m., 1 p.m., and 3 p.m. On Saturdays, there will be an additional 5 p.m. tour available. The 3 p.m. and 5 p.m. tours include candlelight!
Each private tour may take up to 45 minutes and is reserved for one family group or pod. At the end of your tour, take home a wrapped treat to enjoy. The cost is $25 for 1-2 people; $45 for 3-9 people. Guests are asked to arrive 10 minutes early to allow time for temperature checks and a short health-screening questionnaire.
Register for Age of Elegance Private Tour
Sully Historic Site is located at 3650 Historic Sully Way, Chantilly, Virginia. For more information, call 703-437-1794; or visit Sully Historic Site.