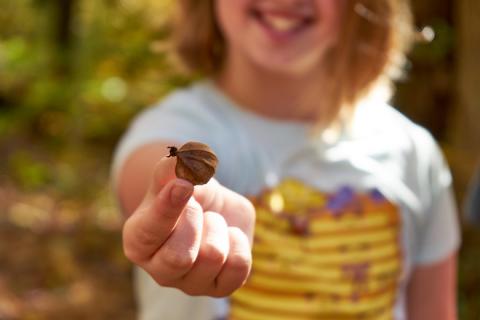 Pack up your family pod and head to Ellanor C. Lawrence Park for a personalized outdoor nature or history program.
The park's new "Family Outdoor Exploration" programs are led by a naturalist or historian. You can choose from a selection of topics such as -- Nature Walks: Birds, Plants or Animals of the Forest; Historic Walking Tours: African Americans at Walney, The Residents of Walney or Choices and Struggles at Walney; or Campfire Chats with s'mores. Not finding quite what you want? Then work with park staff to design your own topic.
The program runs from 3 to 4 p.m. on Monday, Dec. 7, 2020. It runs again from 1 to 2 p.m. on Sunday, Dec. 13; Saturday, Dec. 19; and Monday, Dec. 21. The cost is $40 per family, and all ages are invited to attend.
Register for Family Outdoor Exploration
Ellanor C. Lawrence Park is located at 5040 Walney Road, Chantilly, Virginia. For more information, call 703-631-0013; or visit Ellanor C. Lawrence Park.