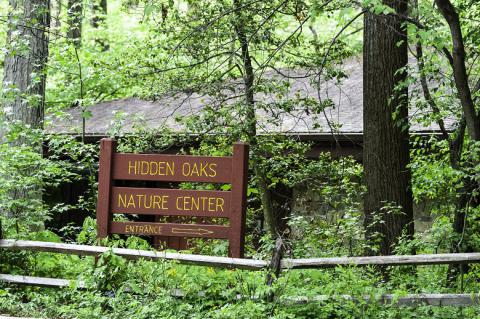 If reindeer can fly this time of year, can squirrels fly, too?
Find out when Hidden Oaks Nature Center hosts the program "Make Your Own Flying Squirrel Feeding Box" on Saturday, Dec. 12, 2020.
Learn proven strategies to encourage amazing native flying squirrels to your treed backyard and how to recognize their presence.
Assemble a feeding box to take home. This program is designed for participants age 4 to adult and runs from 11 a.m. to noon. Two attendees are allowed per registration. (one adult and one child age 4 or up; or two adults). The cost is $15 per person, plus a $25 supply cost at checkout.
Register for Make Your Own Flying Squirrel Feeding Box
If possible, bring your own hammer and Phillips head screwdriver. Program is outside. Masks and distancing observed.
Hidden Oaks Nature Center is located at 7701 Royce St., Annandale, Virginia. For more information, call 703-941-1065; or visit Hidden Oaks Nature Center.