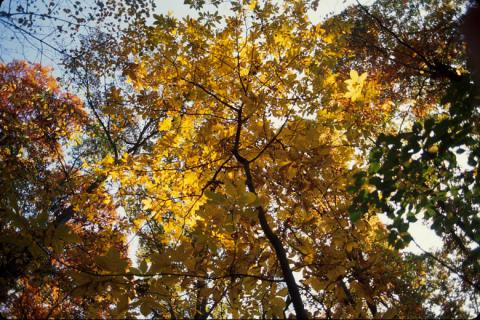 When the leaves fall from the trees, how can anyone know which tree is which species? Find out by becoming a winter tree detective.
On Saturday, Dec. 12, 2020, from 1 p.m. to 2 p.m., children age 8 and older can join their families for "Winter Tree Detectives" at Hidden Oaks Nature Center. Learn how to identify a tree from its terminal buds or trunks. More than just leaves give clues. The fee is $7 per person to become a budding dendrologist, or tree scientist.
You can register at Parktakes online. All programs are outdoors and will be canceled or rescheduled in case of inclement weather. Restrooms will be available. Masks and social distancing must be observed. Advance registration is required for all programs. Please contact Kim.Young@fairfaxcounty.gov for additional date options.
Register for Winter Tree Detectives
Hidden Oaks Nature Center is located at 7701 Royce St., Annandale, Virginia. For more information, call 703-941-1065, or visit Hidden Oaks Nature Center.