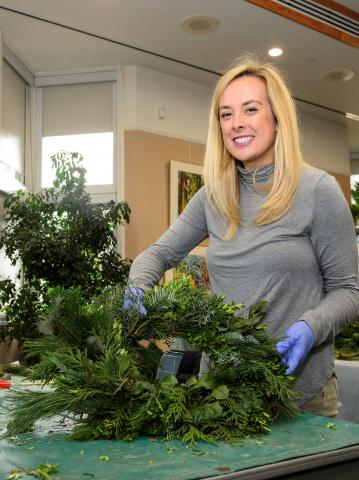 Give your home a personal touch this holiday season. Create a one-of-a-kind winter wreath for your door.
With help from staff at Green Spring Gardens, the "Winter Wreath Workshop" on Sunday, Dec. 13, 2020 at Colvin Run Mill will teach you some dazzling possibilities with greens, ribbons and pinecones. Leave with your own special creation. The program starts at 1 p.m.
This workshop is designed for participants age 16 to adult. The cost is $39 per person, plus a $25 supply fee. Please register for both the program and supply fee. Indoor classes will be conducted according to Health Department and Centers for Disease Control and Prevention safety guidelines.
Register for Winter Wreath Workshop
Colvin Run Mill is located at 10017 Colvin Run Road, Great Falls, Virginia, 22066. For more information, call 703-759-2771, or visit Colvin Run Mill.