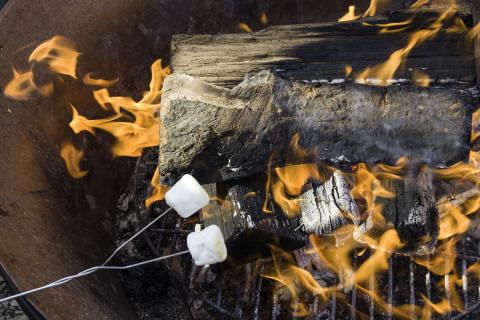 You can layer on extra clothes, but how do animals cope with winter weather?
Bundle up and come to Ellanor C. Lawrence Park for the "Winter Wonder Campfire" and discover some of the strategies that animals use to survive winter's worst. Meet some of the exhibit animals at the park and learn how they will be battling the cold in the coming months. Enjoy s'mores by the campfire, too.
The program on Saturday, Dec. 5, 2020, is designed for family members age 4 to adult. It runs from 4 to 5 p.m., and the cost is $8 per person.
Register for Winter Wonder Campfire
Ellanor C. Lawrence Park is located at 5040 Walney Road, Chantilly, Virginia. For more information, call 703-631-0013; or visit Ellanor C. Lawrence Park.