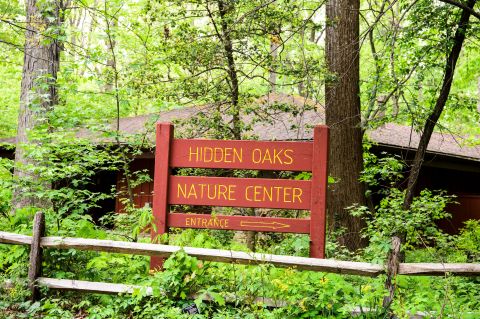 Meet kindred spirits as a naturalist leads you on a trail walk and guides you on natural history investigations at Hidden Oaks Nature Center. Walk the one-third-mile Old Oak Trail and learn of research that connects daily outdoor exposure for older adults with improved mental and physical health. This program on Friday, Dec. 11, 2020, from 1 to 2 p.m. is well-suited for those ages 50 years and older. The cost is $9.
Register for Nature 50+ at Parktakes Online. This program is outdoors and will be canceled or rescheduled in case of inclement weather. Restrooms will be available. Masks and social distancing must be observed. Contact Kim.Young@fairfaxcounty.gov for additional date options.
Hidden Oaks Nature Center is located at 7701 Royce St., Annandale, Virginia. For more information, call 703-941-1065; or visit Hidden Oaks Nature Center.