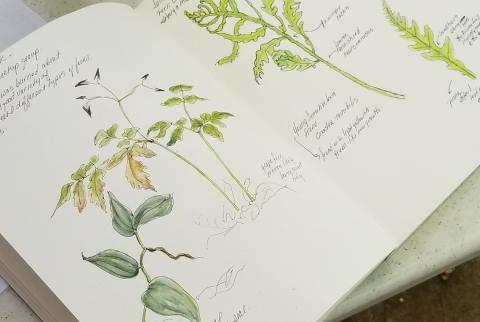 How can you learn about nature without a textbook or computer screen? Through drawing!
Take the "Nature Drawing" class at Huntley Meadows Park and learn how to keep a field sketch book. Drawing is fun, improves your observational skills and adds a dimension to your time spent outdoors. Discover how a sketch book can help you learn about the plants and animals around you. The class will include some basic drawing instruction. No prior skill is required.
This program is for adults. It runs on Saturday, Dec. 19, 2020, from 10 a.m. to noon. The cost is $15 per person. Six-foot distancing is required. Face masks are recommended. Indoor restrooms are not available, but a portable restroom may be available.
Huntley Meadows Park is located at 3701 Lockheed Blvd., Alexandria, Virginia. For more information, call 703-768-2525; or visit Huntley Meadows Park.