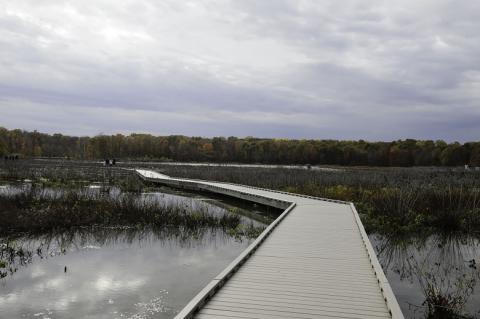 Experience those magical hours when day transitions to night at Huntley Meadows Park. Take a "Twilight Boardwalk Stroll" with a naturalist on Saturday, Dec. 19, 2020.
Your guide will take you along forested paths to the wetland at dusk. Discover how the park changes as nighttime arrives. Watch and listen for beavers, owls and other nocturnal residents that are harder to spot during normal park hours.
This program is designed for participants age 6 to adult. It runs from 4:15 to 6:15 p.m., and the cost is $9 per person.
Register for Twilight Boardwalk Stroll
Huntley Meadows Park is located at 3701 Lockheed Blvd., Alexandria, Virginia. For more information, call 703-768-2525; or visit Huntley Meadows Park.