Add a little challenge to your next visit to Green Spring Gardens. Become a "Green Spring Tree Detective" and join in the scavenger hunt for 10 beautiful trees in the gardens that have been identified for the hunt. Each will be decorated with something special. Your mission, should you choose to accept it, is to the find these 10 trees: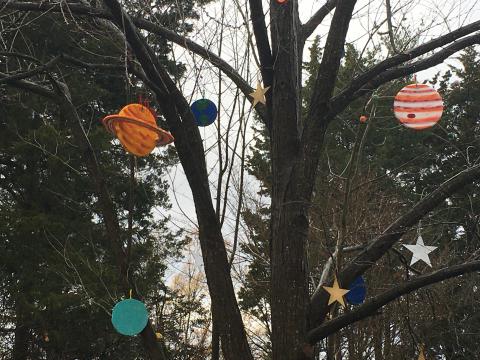 1. Sargent Crabapple
2. Sweetbay Magnolia
3. Witch Hazel
4. Jujube
5. Crape Myrtle
6. Swamp White Oak
7. Sweet Gum
8. Flowering Apricot
9. Zelkova
10.Katsura
When you locate one of the trees, read the sign and note its identifying features. Use what you have learned to become a tree detective and find that same type of tree in other places at Green Spring and around your neighborhood. Download the tree scavenger hunt flyer here.
After you have found all 10 trees, take a picture of yourself/your family in front of your favorite decorated tree and share online with #GreenSpringGardens. The challenge runs from Saturday, Dec. 5, 2020, through Saturday, Jan. 2, 2021.
Green Spring Gardens is located at 4603 Green Spring Road, Alexandria, Virginia. For more information, call 703-642-5173; or visit Green Spring Gardens.