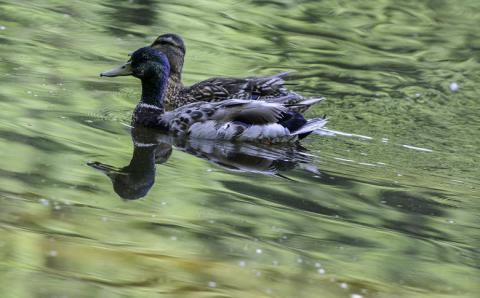 While some birds may be wintering in the South, there are still plenty to see on local waterways. In fact, for some migratory birds, Fairfax County seems mighty balmy this time of year.
Come to Burke Lake Park in January and learn about the birds that are making the lake their home for the cold season. Join the "Waterfowl" program on Tuesday, Jan. 5 or Tuesday, Jan. 19, 2021, to search for birds such as loons, lesser scaups and ring-necked ducks. Bring binoculars and dress for the weather.
The program is designed for participants age 12 to adult and runs from 10 to 11 a.m. The cost is $8 per person.
Burke Lake Park is located at 7315 Ox Road, Fairfax Station, Virginia. For more information, call 703-323-6600; or visit Burke Lake Park.