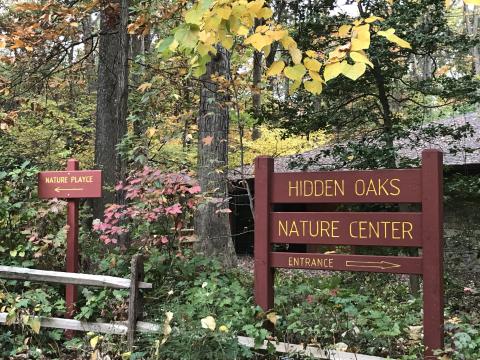 Children always look forward to the annual school field trip. This year, so much about school is different, but field trips to a park still delight all ages. Adults learn current science lessons along with their student at Field Trips for All outdoor classes on Mondays from 10 until 11 a.m., and on weekends at Hidden Oaks Nature Center. Naturalists lead small groups in interactive learning and nature walks.
Topics for January include Life in a Dead Tree, Woodlands in Winter, Predator and Prey and Backyard Birds. The fee for ages 5 and over is $6 per person.
Register for a Nature Center Field Trip
Hidden Oaks is located at 7701 Royce St., Annandale, Virginia. For more information, call 703-941-1065; or visit Hidden Oaks Nature Center.